The Sandman Will Keep You Awake - The Loop
Play Sound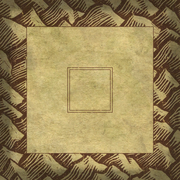 The Tutorial is a single player scenario that was added in Game Update 0.17.
Description
[
]
New to our game? Want a free Hero? If either or both of these appeal to you, then you'll want to check out our new tutorial. It starts with the basics like movement and goes into the finer points of targeting, combat, and objectives. Plus, if you do the tutorial you'll unlock a free Hero that will be yours to own and use forever! Oh, there is also some coin to be made to get you started. All this for just learning the basics of the game. Even if you are a hardened vet of our Beta, get your free stuff! For more information on the Tutorial, see the section below.
Details
[
]
New to this Beta is the addition of a Tutorial for players that want to learn the basics of battle before they jump into the fray. The Tutorial will cover the basics of movement, combat, and objectives that will be needed in the game, so it's a good idea to give it a try. Plus, there is free stuff!
Details on the Tutorial are as follows:
The tutorial will be offered to players when they click on the 'Play Now' button.
Players may elect to not participate in the Tutorial by choosing 'No'. Choosing this option will offer the Tutorial again the next time you hit 'Play Button'.
If players don't want to do the Tutorial at all, they can choose the 'No, Don't Ask Me Again' option.
If players have completed the Tutorial or choose the 'No, Don't Ask Me Again' option it can be redone or re-enabled in the settings tab. There will be an option to 'Offer Tutorial' that will allow players to be given the Tutorial prompt again.
Players that choose to play the Tutorial will be guided through the Tutorial and learn the following:

Movement
Combat Basics
Hotbar abilities
Range Indicators
Targeting basics
Auto Targeting
Tab / Click Targeting
Basics of Scenario Game play
Capturing a Flag
Taking a Rune

Completing the Tutorial will reward the player with the following:

Spins on a Reward spinner that will reward Gold or other items.
Unlocking the Hero Lucian the Blade as an Owned Hero.